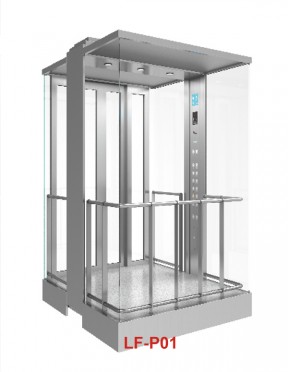 Glass Lift

elevator390
General Details
Specification
Feedback
Flowing Up And Down, Representing The City's Window

Elegance · Honorable Privilege
Our Glass lift (sightseeing elevator) is a moving work of art, and perfectly combines traveling comfort and visual beauty. Not only is it applicable to large store, shopping mall, exhibition hall, hotel and restaurant, but also it will add a color to office building. The passengers can see the flowing scenes outside the building. It explores the visual space, offers the more comfortable psychological pleasure to the passengers. It adds the building aesthetics. It is a flowing sight line in modem city. If building is condenesd music, the FUJILF Glass lift (sightseeing elevator) is jumping musical not in the construction. FUJILF Glass lift series grants the passengers to enjoy extraordinary luxury and dignity through the diverse car style, elegant and attractive car decoration.
Leisure · Comfortable Experience
With quiet and smooth operation mode, soft and flexible touch buttons, as well as clean and fresh car walls, FUJILF Glass lift (sightseeing elevator) will enable you to have a unique experience.

Vision · Broad View
With fully transparent walls, you can enjoy the beautiful scenery all the way up and down, explore new urban landscape, look down at streams of people busily coming and going, and look up at the sky scattered with stars, enabling you to appreciate the modern urban style.