Views: 2469 Update date: Jun 19,2020
glass lift for your home are available in a few different models with the ultimate in form and function. With clear cabs and self supporting enclosures these impressive elevators are the latest offering a modern look and feel. They are a true masterpiece of art and engineering designed to fit into a homes existing architecture. Most glass lifts are modular systems that come complete as a stand alone structure, no hoist-way construction is required.
Fujilf Elevator is Chinese leader in home elevators and a glass lift manufacturer with five exciting models to choose from. Our Vision and Visi model elevators offer dramatic panoramic views with clear panel construction that offers exciting 360 degree views that encompass your home. The elevators make up to four stops and hold from 350 to 850 pounds, with the three largest models wheelchair accessible.
When it comes to installing a Fujilf Elevator glass lift, you'll be pleased to know they require no pit or machine room. They are self-contained designs that can be installed almost anywhere in a structure that improves independence and mobility in the home. Our elevators operate with pneumatic mechanisms or winding drum cable systems that move the cab inside the hoist way to provide panoramic views of your home.
Fujilf Elevator is proud to offer the industry's best warranty - 10 years on mechanical parts, three years on electrical devices, and a full year on labor. We also provide 24/7 telephone service, so you can call us anytime for information on your glass lift. You can call us right now toll-free at 0086-512-63374807. A representative will be happy to provide details on our glass lift models and offer a free quote.
Fujilf Elevator is the Chinese premier glass lift manufacturer, with five Vision and Visi models to choose from. Our glass lifts range in size from 30" to 58" in diameter and weight capacity from 350' to 850'. All of our glass lifts offer dramatic panoramic views from their crystal clear compartments that increase mobility and bring convenience and comfort into the home. Don't miss out on the chance to install a dramatic glass lift in your home. Contact Fujilf Elevator today for details and find out how we can install a glass lift your family will enjoy and guests will admire.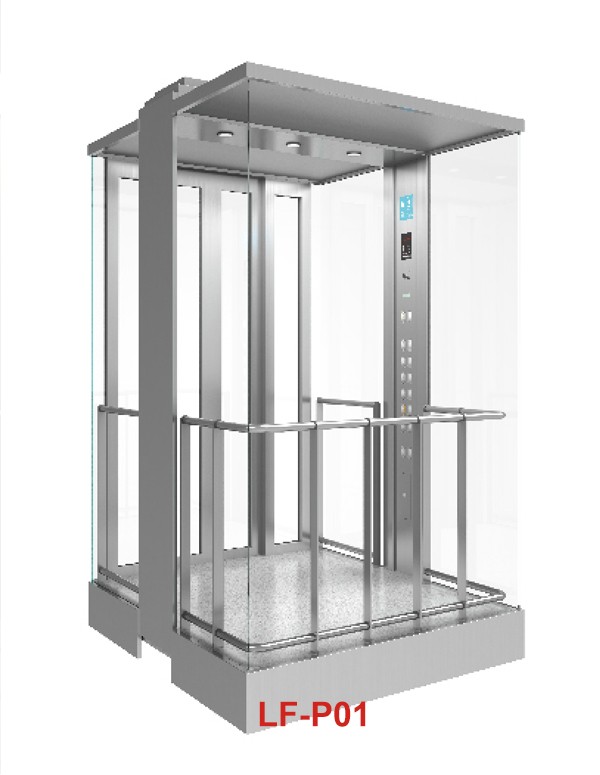 Prev New
Next New