Views: 3368 Update date: Nov 14,2018
Characteristics of the Passenger Elevator
An elevator is a machine that carries passengers to higher and lower floors in a tall building. Even though you usually take the stairs to your apartment, when you're exhausted you might decide to take the elevator instead. And in most of the public places, such as supermarkets, hospitals, libraries and other tall buildings, where people are crowded, the Passenger Elevator is needed. Passengers are transported between floors at reasonably quick speeds and the control systems are often designed to give the most economical distribution of passengers throughout the building.
Though there are numerous of passenger elevators varied in their sizes, outlooks, designs or other aspects, but they have some common characteristics which we would like to share with you as following.
1. High Speed
Compared with the passengers' climbing from one floor to another, passenger elevator will take them to their destination floor with less time and efforts for its high speed. As a result, it will help the passenger to save lots of time and give them convenience to develop the efficiency.
2. Easy Operation
Usually, there are numbers inside and outside of the elevator which stand the floor number. When the passengers want to take an elevator, they will wait outside it, and there are indicating arrows with numbers to tell them which floor is the elevator, and once the passengers come into an elevator, then they can find the numbers inside, just press on the number, then they will be taken there.
3. Large Capacity
Generally speaking, the passenger elevator is used to take more people, so the normal containing number is about 13 to 18 passengers. Compared with the stairway, it can provide a larger capacity to let people stand inside at the same time.
4. Alarm Device
If there are too many people plugging inside, though the elevator can hold it, but it will give alarm sound to warn the passengers the weight is too much. Though the capacity is large, it still has weight control. Or there are some thing is stuck to prevent the door to close, there also alarm sound to indicate that there must be something wrong.
SUZHOU FUJILF Elevator Co.,Ltd. specializes in the R&D, manufacture, marketing, installation, repair and maintenance of the elevators. With more than 16 years' experience, we have owned the most advanced elevator control technology in the world. From design to manufacture, from installation to maintenance and modernization, we endeavor to satisfy the clients' individual requirements. Our passenger elevators are famous in the world. If you are looking for the best Passenger Elevator, you can just visit www.fujilf.com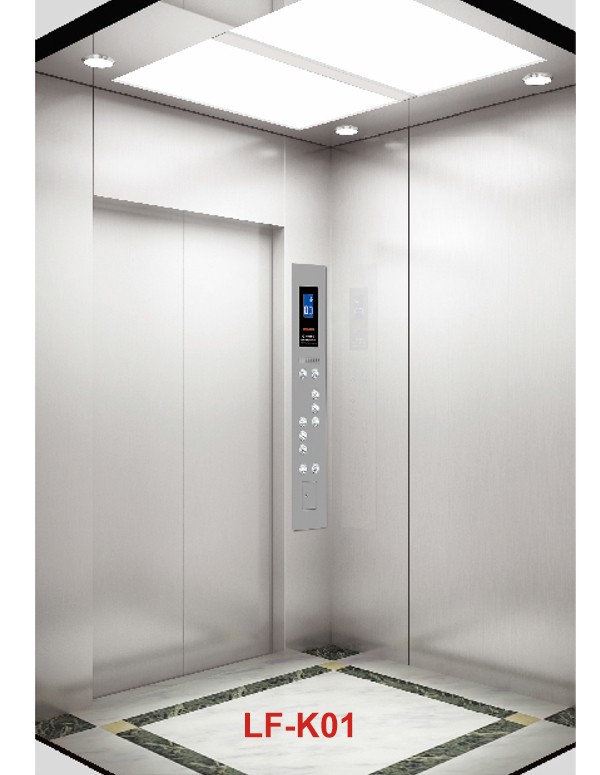 Prev New
Next New